At Harvard Square Chiropractic, we take great pride in providing the finest chiropractic wellness care to our patients. Below is a sampling of the different chiropractic services we offer in our Cambridge office.
---

Chiropractic Care
We provide advanced spinal correction and chiropractic adjustments utilizing "state of the art" chiropractic techniques. Never in the history of chiropractic care have chiropractors been able to provide the level of help and expertise that is available today. Many of the newest chiropractic techniques are actually safer, more comfortable and more effective than ever before. As chiropractors who care about utilizing the most advanced chiropractic techniques, Dr. Doody and Dr. Makela have years of training, expertise and experience in helping patients get pain relief for back pain, neck pain, headaches, and other related conditions originating from the spine. Chiropractic care under a trained professional can even be used to prevent injuries and help you achieve total health or wellness.
---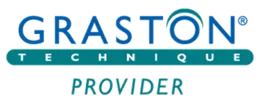 Graston Technique
Graston Technique is used by nearly 5000 clinicians including athletic trainers, chiropractors, occupational and physical therapists to:
Decrease overall time of treatment
Foster faster rehabilitation/recovery
Reduce the need for anti-inflammatory medication
Resolve chronic conditions thought to be permanent
Allow individuals to continue to engage in everyday activities
Dr. Doody is a certified provider of Graston Technique.
---
Corrective Exercises
We teach our patients special "blueprint" exercises designed just for them to help strengthen and correct their own unique problem. These exercises can be performed in the comfort of your own home and can improve the effectiveness of your spinal correction by as much as 30-40%. In addition to skeletal misalignment, muscles and connective tissues can be out of place or strained by improper alignment and use. Specific exercises and stretches can help your body stay in balance and in health.
---

Lifestyle Advice
We often find it helpful to "coach" our patients on certain activities they should avoid or do differently to avoid aggravating their particular health challenge. Our goal is to help every patient achieve a fulfilling and happy lifestyle full of the activities they enjoy most. We recognize that each our patient is a whole person, and help them reach true health and wellness is a collaborate effort between our professionals and our patients.
---